WHO WE ARE
It is not easy for me to describe our company when I am an integral part of it: over the years we have worked through many successes, but we have also tasted the disappointments and unexpected losses that are common to every company.
Therefore, let me describe what Biondan was in the past… where we came from, and then explain where we are going, what we will become in the future.
Biondan was born over 60 years ago, from the creativity and ingenuity of two brothers: Walter and Arturo Biondan, my father and my uncle (my uncle unfortunately passed in 2016). Thanks to these two brothers' commitment and dedication, Biondan was transformed from an idea into one of the most significant companies in our sector.
We are now in the midst of a generation change at Biondan but we never forget the gift these two brothers gave us: unity… unity of passion and love for our work. Unity of the collective and magnificent heritage passed to us with pride… unity of respect for each other, of sharing and teamwork… but above all Unity in the responsibility to carry on the vision these two brothers brought: their precious gift to us.
Therefore, the task before us is very delicate and difficult: on the one hand respecting and maintaining the tradition and the values passed to us by our fathers, and on the other, responding to the evolution and pressures of the market. How do we meet the needs that, every day, are manifested in the different sectors of the market throughout the world – the world in which Biondan is present and continually reaching towards – and hold true to our values? Creating this productive dynamism represents the real challenge for a company like ours.
Fortunately for us, we are family: an extended family – meaning our colleagues, our staff, our strong and organized sales network – along with our cousins, and husbands - that have always come together – who have joined with us, bringing their ingenuity and passion, their professionalism and intelligence – to help us in this process.
To face this challenge, we initiated a new project called "Regeneration". This regeneration will grow within our company to project Biondan into the future, so we may successfully carry out that same vision – that same gift – given to us by our fathers.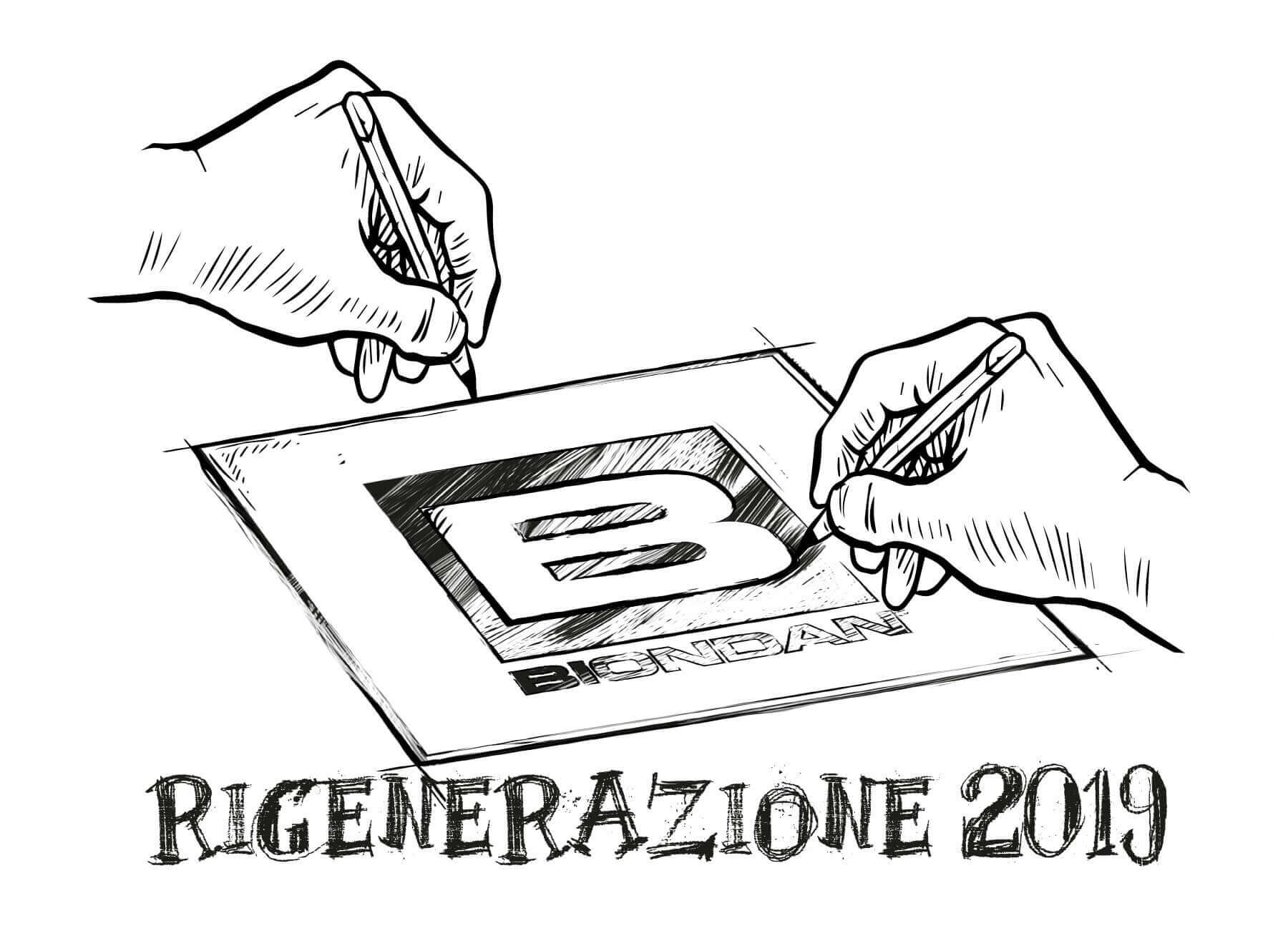 The company is undergoing strong change, and sometimes we are worried as we go through this process… this regeneration. But we know that the road is the right one and that, together, we will be renewed and strengthened by it - which, above all, is what we want: renewed health, renewed vision, renewed commitment.
The history, the story of Biondan, of my family, my father and my uncle – the years of challenges overcome, and lessons learned could fill volumes and hours… but I have only a few moments to bring them to you. So, I leave you with a word from my uncle… passion. To the day he died he brought passion – love with vigor – to his work. And he made me promise that we will do the same.
Elisabetta Biondan